Here is a special Sunday treat for you folks. The new patient of our kinky gyno clinic is a stunning tall blond. See how the old doc can't contain his awe.
When Kira was fully undressed and spread on the couch the doc discovered she was on her period and had a tampon inside her vagina. He had to remove it slowly pulling by the thread.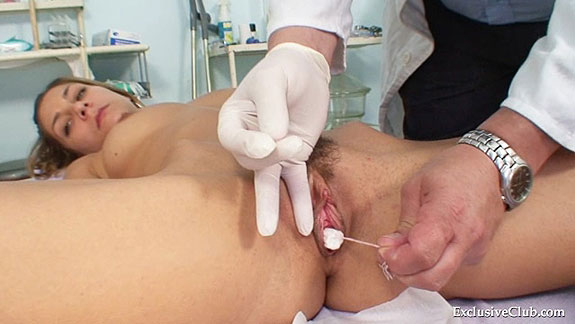 And here is a video of the gyno speculum inspection.